Radio and digital advertising for the California State Treasurer's Office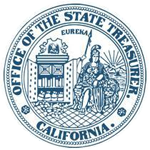 Radio and digital advertising
Imprenta in collaboration with Ogilvy PR, has been the creative agency for the California State Treasurer's Office California Bonds campaign.
Imprenta tapped into California's sense of pride in our state and our leadership as the sixth largest economy in the world. If you live in California and listen to the radio, chances are you have heard the ads we created as the media buy was extensive and widespread.
In addition to developing the award-winning radio spots, mprenta developed a website landing page, HTML e-newsletter, as well as a series of print and online ads.